[et_pb_section bb_built="1″][et_pb_row][et_pb_column type="4_4″][et_pb_text _builder_version="3.17.6″]
The General Anthropology Division (GAD) Awards Committee is pleased to announce the 2018 award winners of the GAD Prize for Exemplary Cross-Field Scholarship and the New Directions Awards (one group and one individual).
GAD Prize for Exemplary Cross-Field Scholarship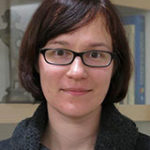 Tatiana Chudakova, "Plant Matters: Buddhist Medicine and Economies of Attention in Postsocialist Siberia." Appearing in American Ethnologist vol. 44, no. 2 (2017), pp. 341–354. https://doi.org/10.1111/amet.12483
Tatiana Chudakova's masterful exploration of Buddhist medicinal practices in multiethnic southeastern Siberia effectively combines medical and environmental anthropology, while incorporating important economic, legal, and cosmological considerations. Framed through a multispecies ethnographic approach, which highlights the complex relations between human and vegetal life, "Plant Matters" foregrounds sowa rigpa (Tibetan medicine) practitioners' activities, understandings, and efforts to manage the volatile potencies of medicinal substances in a context of postsocialist deindustrial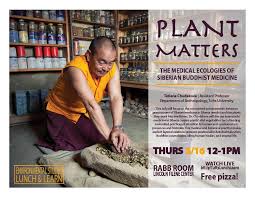 ization, state regulation, and flexible religious observances. Through introducing a process that she calls pharmacopoiesis—explained as the socially, politically, and historically contingent labor of medicine making—Chudakova challenges human-centric notions of healing efficacy by illuminating the multiple modes of attention surrounding the fickle entanglements between human and non-human actors.
In making their selection, the Awards Committee noted Chudakova's skillful blend of theory, her refreshing and engaging writing, and her effective layering of different sub-fields of anthropological knowledge. Accordingly, the committee recognizes "Plant Matters: Buddhist Medicine and Economies of Attention in Postsocialist Siberia" as an exemplary piece of cross-field anthropological scholarship.
GAD New Directions Award, Group: Somatosphere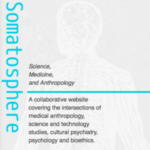 The New Directions Awards Committee recognizes the collaborative website Somatosphere for its commitment to and success in promoting medical anthropology and related disciplines to the broader public over the past decade. As a consummately collective enterprise, Somatosphere features an editorial collective comprised of approximately seventy rising and established scholars working in multiple fields and hailing from several continents. To date, the site has over 1,200 posts, over 600 total contributors, an average of between 20,000 and 30,000 unique site visits per month, and a robust social media presence. In addition to being a powerful public hub for information dissemination, debates, and discussions around medical anthropology, Somatosphere provides space for experimenting with different forms of scholarship, accessing pedagogical resources, and engaging in conversations across national and linguistic boundaries. Somatosphere's core substantive content—which includes research and fieldwork reports, conceptual pieces, book reviews, interviews, and conference reports—has been praised for its high quality, positively reviewed in American Anthropologist, and cited in several leading anthropological journals. As a notable example of the website's public reach, a 2014 piece on the Ebola outbreak (by contributor Ann Kelly) was picked up by NPR's Weekend Edition and later translated and published on the Spanish-language news site La Marea. The Awards Committee was deeply impressed with Somatosphere's leading-edge approach to engaging topics that are of vital contemporary interest; its success in gaining traction among public health, medicine, and policy sectors; and its consistent contributions to the ecosystem of anthropological content on social media.
GAD New Directions Award, Individual: C. Todd White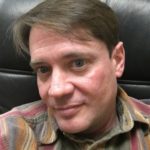 The New Directions Awards Committee recognizes C. Todd White (Assistant Professor-in-Residence in the Department of Anthropology at the University of Nevada, Las Vegas) for the work he has done to preserve and make public a continuous archive and history of the LGBT rights movement in the U.S. since the 1950s. Todd's achievements center on the Tangents Online website, which he administers, as well as a broad range of initiatives and labors he has undertaken over the past twenty years to preserve, make accessible, and build public engagement around LGBT issues. These include his efforts to: recruit and cultivate contributors to extend, comment on, and discuss the history of homosexual rights; establish a scholarly archive of materials collected by the Homosexual Information Center (HIC) as a Special Collection at the Oviatt Library at California State University Northridge; and publish in a broad range of publicly accessible outlets.

To date, Todd has curated, edited, and tagged over 800 pages of information for the Tangents Online website. The Vern and Bonnie Bullough Collection on Sex and Gender is one of the premiere archives on sex and gender in the U.S. and among the most used special collections at Cal State Northridge. In addition, an act of a play that Todd has been working on was produced and presented at the 2016 Playwrights and Actors Festival (in New Hope, Pennsylvania) and received the festival's New Voices award. Perhaps most impressive, Todd's tireless work has been sustained without a long-term teaching appointment until recently.
The Awards Committee applauds Todd for his unwavering commitment to important bridge-building work, his thoughtful approach to public engagement, and his efforts to profile and interview elderly and lesser-known figures in the ongoing movement for LGBT rights.
[/et_pb_text][/et_pb_column][/et_pb_row][/et_pb_section]